Meet The Dog walkers
This husband and wife team, Polly and Drew are animal First Aid and CPR trained, and Polly's Adventure Walks is bonded and insured by Pet Sitters Associates for your peace of mind.
Contact us for details of our multi dog discount, our dailies discount and our referral incentive!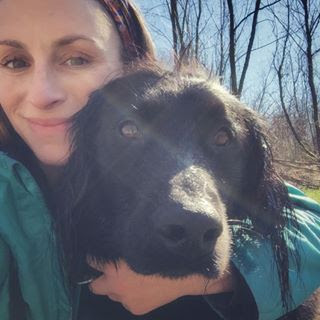 polly - neighborhood dog walker & Owner
Polly is the neighborhood dog walker and cat care specialist.
Polly's dog walks are perfect if your pup needs one-on-one attention or is being prepared for our off-leash adventures!
Positive reinforcement techniques are used to develop recall and good manners.
Polly's Adventure Walks offer neighborhood walks and cat care in the following hoods: Mount Tabor, South Tabor, North Tabor, Montavilla, Richmond, Sunnyside, Laurelhurst.
DREW - Off-leash pack leader & Owner
Once your dog has been approved to graduate to off-leash adventures, Drew introduces them into the pack. He leads his pack with confidence and safety as a first priority. With his excellent dog handling skills, pet First Aid and CPR training, Drew takes a pack of up to 5 dogs out to the off-leash areas to romp, swim, run and play!
We service the following hoods for off- leash adventures: Mount Tabor, South Tabor, North Tabor, Montavilla, Richmond, Sunnyside, Laurelhurst, Rose City Park, Roseway.
Marianne - neighborhood dog walker & off leash pack leader
Marianne grew up in Long Island, New York. She moved to Portland in 2016 and shortly after, she adopted Stella pictured above (black and tan) and Jake (white and tan) from OHS. In her free time she loves exploring with her animals.
Her motto is that a well exercised dog is a good dog. Marianne provides dog walking services and will make sure your fur baby is exercised and content with cuddles!
Enjoy the photos of our dog walkers and Dogs!